Comprehensive Practice in General Cardiology & Electrophysiology
We are committed to delivering comprehensive care in both general cardiology and electrophysiology. With a wide range of diagnostic services, hospital procedures, and broad expertise in cardiovascular and heart rhythm diseases, we offer a complete suite of cardiac services under one roof. Whether you need a routine consultation in general cardiology or a complex electrophysiology procedure, you'll find the expertise and care you need with us.
General Cardiology | Office-Based Diagnostics | Arrhythmia Specialists

Comprehensive heart rhythm care…
From AF Ablation to Pacemakers, we are arrhythmia specialists.
Embrace a future where heart rhythm disorders can be cured, rather than treated with lifelong medication. Don't allow anxiety over palpitation to dictate your life. Learn about our array of advanced electrophysiology services.

Tele-Medicine and remote medical services.
Digital medicine is bringing back the age of the physician house-call. Cardiac treatment for our patients isn't limited by their ability to travel to the clinic. We offer consultation and follow-ups by Tele-Medicine. Other cardiac services can also be performed remotely, including pacemaker and ICD follow-up, and even monitoring of your home blood pressure by our office staff. Good medical follow-up doesn't have to be inconvenient—it can now be done from the comfort of your own home. Ask about our Tele-Medicine services.
Affiliations with Major San Jose Area Hospitals
Our seamless collaboration with local area hospitals ensures your cardiac care is timely, coordinated, and of the highest standard. Local area hospitals we admit patients to include Regional Medical Center, Good Samaritan Hospital and O'Connor Hospital. Minor surgical procedures may also be performed at local surgery centers for added convenience and accessibility.
Dr. Chow provides comprehensive patient services in both general cardiology and electrophysiology (heart rhythm disorders).
General cardiology services include consultation and patient management, stress testing, echo, vascular ultrasound, ECG and heart rhythm monitoring, and more. Cardiac electrophysiology services include pacemaker and ICD implantation, electrophysiology studies, and catheter ablation–including atrial fibrillation ablation. Dr. Chow also provides services in his outpatient device management clinic, incorporating remote (at home) pacemaker and ICD follow-up.
Welcome to the practice of Dr. Theodore Chow, a distinguished cardiologist and cardiac electrophysiologist with over 20 years of experience. A graduate of Princeton University and Johns Hopkins Medical School, with specialty training in cardiology and electrophysiology at Harvard Medical School, Dr. Chow is a dedicated professional who has been recognized with numerous awards throughout his career. He has advanced the field through clinical research, has several patents in cardiac ICD therapy, and is an ABIM Board Examiner for Cardiology, helping to set the standard for board certification. Committed to serving the local community, Dr. Chow founded his private practice in San Jose and has since become a trusted healthcare partner in the region. His practice is known for providing comprehensive, expert, and compassionate cardiac care.
We strive to provide the most current treatment options for patients in cardiology and electrophysiology, and a personal compassionate approach to patient care.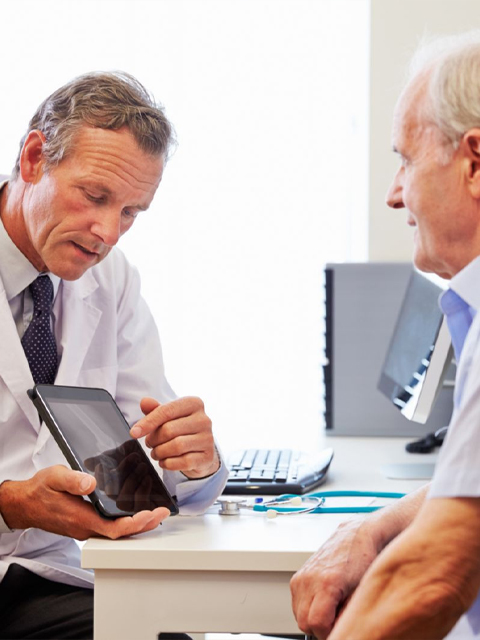 OFFICE BASED DIAGNOSTICS
Stress testing
Nuclear cardiac imaging
ECHO
Carotid duplex ultrasound
Heart monitoring (Holter, Event monitor, MCOT)
HOSPITAL PROCEDURES
Electrophysiology studies

 

Catheter ablation for Atrial fibrillation, SVT and VT
Pacemaker and ICD implant
Cardiac resynchronization for heart failure (Bi-ventricular devices)
Implantable loop recorders
Tilt table testing
Cardioversion
COUMADIN CLINIC
Patients taking the blood thinner warfarin (Coumadin) require close monitoring of blood levels for both safety and effectiveness. Our office coumadin clinic provides convenient "on-the-spot" testing of blood levels, with immediate feedback on whether dose adjustment is required.
This is far more efficient than the "usual" practice of referring patients to a commercial lab for blood draw, waiting for those results to reach their doctor, and for the doctor to contact them with dosing adjustments. Delays or breakdowns in communication can result in patient complications. Our approach eliminates this inefficiency by in-person testing with immediate patient feedback on dosing adjustment.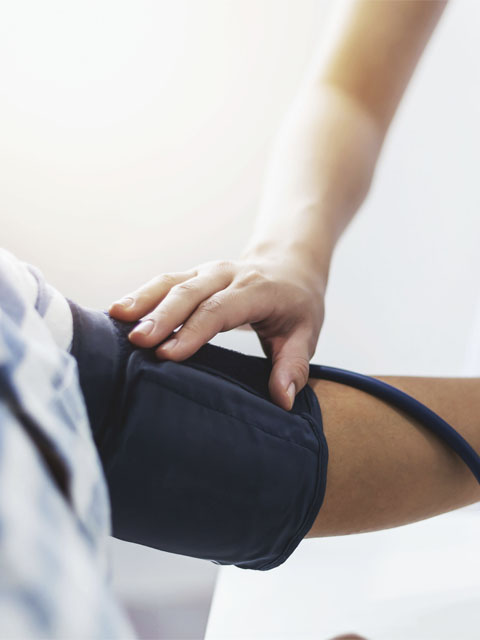 DEVICE CLINIC
In the past, pacemakers and ICDs would simply be followed at the time of office visits every 6-12 months. However, we follow pacemakers, ICDs and implantable loop recorders using a combination of in-office device checks and remote home monitoring technology.
This comprehensive approach provides patients with the best assurance that any problems will be caught quickly and dealt with in a timely manner, thus avoiding complications resulting from delay.
EP lab at Regional Medical Center
Dr Chow has privileges at multiple hospitals, including Regional Medical Center, Good Samaritan Hospital and O'Connor Hospital. Most often, however, EP procedures will be done at Regional Medical Center (RMC), in part because it is geographically close to our main office, but most importantly because the lab itself was established with major input from Dr Chow and reflects his preferences for equipment and treatment protocols.
In 2008 Dr Chow was recruited to San Jose by HCA (the parent company for both Regional Medical Center and Good Samaritan Hospital) to establish an EP lab at Regional Medical Center, and to develop an arrhythmia service-line for the community of East San Jose. The EP lab which exists at RMC today is the end result of that joint effort. The selection of equipment, the training of staff, and the treatment protocols were all done in collaboration between Dr Chow and the hospital. Today, as a result of that collaboration, the EP program is at the technological leading edge of what Regional Medical Center has to offer, and competitive with the very best community programs in the region. From catheter ablation of SVT and atrial fibrillation, to cardiac resynchronization for heart failure, if it is being done anywhere in the community, it is being done with quality by Dr Chow at Regional Medical Center.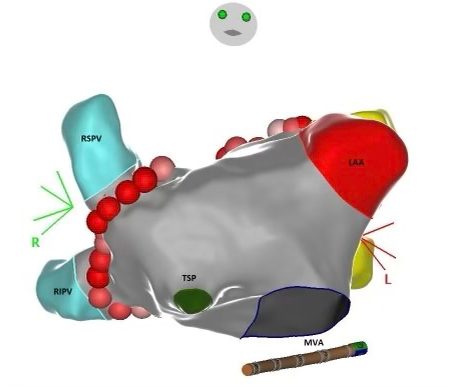 3-D modelling of the heart performed by Dr Chow during an ablation procedure for atrial fibrillation (AF). Red dots depict the location of catheter ablation lesions applied around the pulmonary veins (blue and yellow structures) in order to block the abnormal signals from within the pulmonary veins that trigger AF. This patient had complete cure of his AF following ablation, and no longer requires medication to control heart rhythm.
Ready to prioritize your heart health? Schedule an appointment with us today and experience comprehensive, personalized cardiac care……English not your native language? Ask about translation services. Our staff also speaks Spanish, Vietnamese and Chinese.