Board-Certified, Harvard-Trained, Community-Focused
Dr. Theodore Chow is a renowned cardiologist and cardiac electrophysiologist with over two decades of experience in the field. Known for his commitment to providing exceptional patient care and his dedication to advancing the field of cardiology, Dr. Chow is a trusted and respected professional in the medical community.
Dr. Chow received his undergraduate education from Princeton University, where he graduated magna cum laude in 1989. He went on to earn his medical degree with honors from Johns Hopkins University School of Medicine. Dr. Chow completed his internship, residency, and fellowships in Internal Medicine, Cardiovascular Disease, and Cardiac Electrophysiology at Harvard Medical School, where he was awarded the title of "De Sanctis Clinical Scholar" as the top fellow in his class.
Between 2001 and 2008, Dr. Chow was a full partner at the Ohio Heart & Vascular Center, a nationally recognized cardiology group. In 2009, he established his own private practice in San Jose, creating an electrophysiology program at the Regional Medical Center of San Jose. Initially affiliated with Stanford, Dr. Chow later transitioned his practice to become independent, allowing him to better serve the local San Jose community.
Dr. Chow's career has been at the forefront of cardiology and electrophysiology research. He has received prestigious research awards from organizations such as the American Heart Association and the American College of Cardiology. His extensive publications in esteemed cardiology journals, presentations at national scientific meetings, multiple Top Doctor awards, and numerous patents in cardiac ICD therapy further demonstrate his expertise in the field. Dr. Chow also serves as an ABIM Board Examiner for Cardiology, helping develop questions for the Board Exam that every cardiologist takes in order to be "Board Certified".
In addition to his clinical work, Dr. Chow is passionate about promoting cardiac health awareness in the community
When Dr Chow isn't practicing medicine, he can be found most evenings looking after his two dogs. Although he initially got a puppy as a gift for his wife and boys, the real surprise was how attached he himself would become to the new furry members of the family. Pictured here is Mochi, a 5-year-old Samoyed, and the true Princess of the family. A few years later came Winter, an energetic 2 year old male Eastern German Shepherd who manages to be both imposing and clueless at the same time, in a manner that cannot help but make you smile. When asked what he loves most about his dogs, Dr Chow speaks about the honesty of the affection they freely give.
What this reflects is the fact that relationships matter. They matter at home, and they matter at work. Every medical practice has a culture, and the culture here is that our patients are an extension of our work family, and we will always do our very best for them.
About Jane Ru
Nurse Practitioner
At the heart of our cardiology team is Nurse Practitioner Jane Ru. Jane embodies the essence of care right down to her nursing DNA. Known for her kindness, compassion, and approachability, Jane is a beacon of comfort and trustworthiness for all our patients and staff.
Born and raised in Beijing, China, Jane is a native Mandarin Chinese speaker. With over 20 years of experience as a cardiac nurse, Jane brings a wealth of knowledge and skills to our team. Her experience spans working in the cardiac Cath lab, the hospital cardiac telemetry floors, and the ICU caring for critically ill patients. These assignments are given only to the most skilled and dedicated nurses.
In her aspiration to provide top-notch care, Jane acquired a master's degree to become a Family Practice Nurse Practitioner. Today, she is a licensed and board-certified Nurse Practitioner with independent practice authority under the State of California, operating at a level comparable to a physician.
As a vital extension to the physician at our practice, Jane executes treatment plans meticulously crafted in collaboration with our cardiologist and patients. Her role is unique; not many cardiologists in the area have the advantage of collaborating with a nurse practitioner. This partnership enables us to deliver unparalleled personalized attention and patient follow-up. With Jane on our team, our patients enjoy more face-to-face interaction with a provider, resulting in high-quality care and heightened patient satisfaction.
Together with Jane Ru, we are confident in our ability to provide you with exceptional cardiac care. Her dedication to patient well-being and her substantial experience in cardiac nursing make her a valuable asset to our team. And to patients, her compassion and approachable demeanor are like having a friend on the inside.
Friendly, Expert Staff
Our service-oriented office staff holds themselves to high standards of quality. We pride ourselves on making our patients feel comfortable and at ease.
Comprehensive Care
We are your one-stop solution for general cardiology and arrhythmia care, performing most cardiac diagnostic tests within our offices, making your treatment efficient and easy. And, as a cardiac electrophysiologist, virtually any heart rhythm problem can be treated by Dr Chow without the need for outside referral, including advanced electrophysiology procedures, such as ablation.
Multilingual Support
We understand that language barriers can be a challenge in healthcare, which is why our staff is multilingual, including proficiency in Vietnamese, Spanish, Mandarin, and English. Because of our commitment to multilingual support, even this website can be translated to other languages by selecting your preferred language below.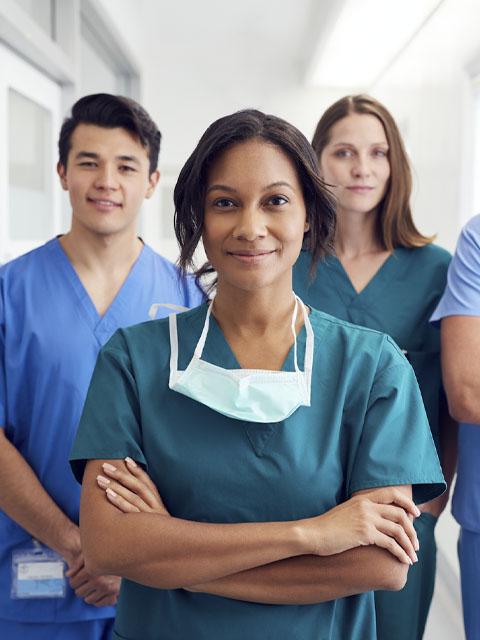 Making Heart Health Accessible
We strive to ensure that your location is not a barrier to receiving high-quality cardiac care. By extending our services to the communities of East San Jose, Evergreen, and Milpitas, we aim to bring exceptional cardiology and electrophysiology care closer to you. And if you are unable to travel to our office in person, you can receive the same expert care by booking a Telehealth (or telephone) visit. Your heart health is our priority, wherever you call home. And because convenience is important, we have flexible scheduling options, promote telemedicine, and offer remote (over internet) follow-up for pacemakers and ICDs. Patients with hypertension can even have their blood pressure monitored by our staff over the internet. We strive to fit into your busy schedule.
Ready to prioritize your heart health? Schedule an appointment with us today, and take the first step towards comprehensive, personalized cardiac care…..because your heart matters.